Mission: Do well, by doing good.



Vision:

To be a leading example to individuals and organizations on giving back and doing good, while highlighting and encouraging those who are doing good and giving back.

BE THE DROP
Welcome to Be The Drop; I'm Prof. Darline Riggs
Be The Drop derives from the Bible verse Hebrews 13:16, which states, "but do not forget to do good and to share, for with such sacrifices God is well pleased."

As Christians, we are in a season where we must proactively instill biblical truth in every area of our lives. I encourage everyone to be the drop to everyone whom they encounter.
Be the drop with all that God has given you; your gifts, talents, time, money, etc. Do good and share. Share biblical truth, even when the world disagrees.

As a Christian Nurse Educator, I focus on everything Biblical and the healthcare profession.

We aim to help as many Nursing Graduates enter the Nursing Profession and practice safely.

Let's get started.

Choose Christ
Joshua 24:15 (NKJV)
And if it seems evil to you to serve the Lord , choose for yourselves this day whom you will serve, whether the gods which your fathers served that were on the other side of the River, or the gods of the Amorites, in whose land you dwell. But as for me and my house, we will serve the Lord ."




If you are honest, you can admit that the world is a horrible place. It is time to think about the future. Not the now future but the eternity future. Assess your heart's attitude and choose to live for Christ, not the messed up world. You were not created for your best life now. If you are all about your best life now, then this life may very well be your best life now. What then after you die? You will die, and what happens after is most important because that is for eternity. After you die, you will either be in God's presence or out of God's presence. The only way to be in the presence of God is through Christ Jesus, who died for that very purpose. So you may live. Now is the time to make the most important decision you will ever make. Choose Jesus.
Get a daily dose of motivation, straight to your email.
Get started
Welcome to Riggs NCLEX #1 Learn the material #2 learn test taking strategies #3 Practice till you are ready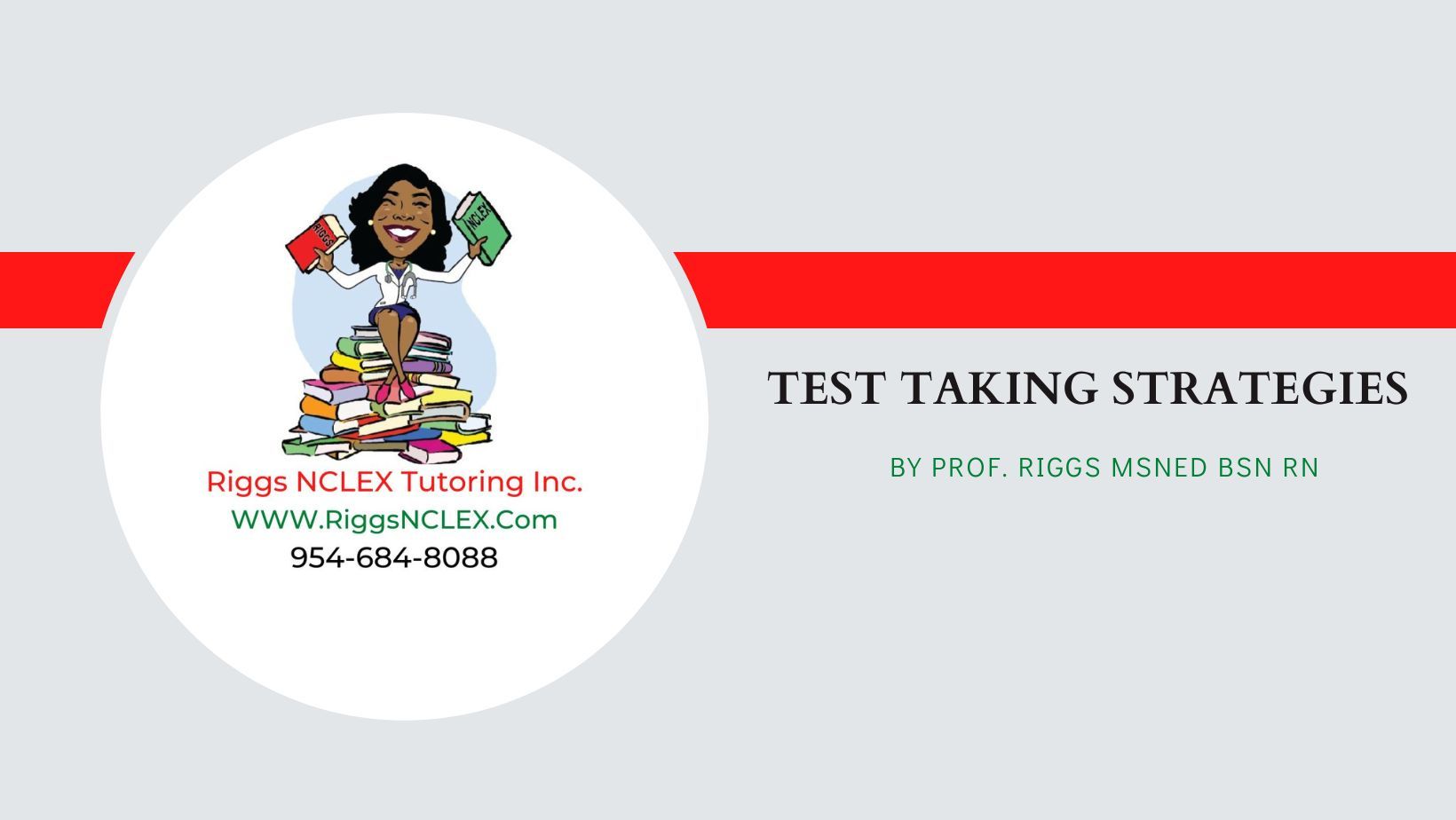 register
TEST TAKING STRATEGIES
Designed and built for everyone
Video interactions, note-taking, interactive ebooks, self-assessment, certificates, and much more.